Business Insurance in Live Oak and Yuba City, CA
Keeping Businesses in Live Oak and throughout Northern California protected against Risk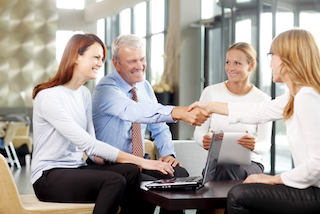 From equipment damages and injuries to data breaches and employee misconduct, the risks that you face as a business owner are many. These and other risks can be costly to you if you're unprotected. This is one reason why it's important for you and for your business to have protection, which insurance provides. At Buttes Insurance Agency we have a comprehensive business insurance program, which we customize for individual clients.
We work with A-rated carriers, and we offer a wide variety of coverages. We're elite certified agribusiness agents with Nationwide, and also we have two staff members who are certified agribusiness and farm insurance specialists. We have a professional risk manager on staff.
We offer a broad range of markets; our agents and our customer service personnel hold a variety of specialty certifications; each of our staff members has an average of 25 years of experience providing commercial insurance; and we create commercial insurance solutions from scratch.
Whether you're a retailer, a general contractor, a Main Street business owner, or other, we'll help you.
Business Insurance Coverage Details for Businesses in California and in other States
Business insurance covers properties and liabilities, and it often comes in one of three different forms, which are a business owners policy (BOP), a standalone policy, and a plan.
Property, liability, business auto, and workers compensation are coverages that are often parts of business insurance solutions, but other coverages, which include errors and omissions (E&O), employment practices liability (EPL), and directors and officers (D&O), that are important for commercial enterprises to have are also often parts of business insurance solutions.
We offer the aforementioned coverages, and also we offer other business insurance coverages, which we'll help you select. Also, we'll ensure that any policy and/or plan that you purchase is fitting.
The coverages from which you can choose include but are not limited to:
Commercial property insurance
Commercial general liability
Business owners policy (BOP)
Inland marine insurance
Commercial auto insurance
Commercial umbrella insurance
Professional liability
Workers compensation
Crime insurance
As a client of ours you may be able to save time and money if you take advantage of benefits and discounts for which you may be eligible. To learn about these benefits and discounts, contact an agent.
Experienced, dedicated Agents keeping you and your Business secure
We know how important it is for businesses to be secure, and to have insurance agents that help business owners through claims processes. For this reason and others, we thoroughly assess the needs of business owners; we assess risks; and we assist business owners through claims processes.
We manage risk; help transfer risk; and prevent losses. Also, in order to ensure that there are never gaps in coverage, and that the rates that the people whom we serve pay are always competitive, we regularly and closely review policies and plans that we write.
If and when possible, we include people whom we serve in policy and/or plan review processes. As a result, the people whom we serve can fully understand their purchases, and be cognizant of needs for changes to coverages.
Whether you add vehicles and/or equipment to your collection of business assets; your business changes ownership; or other, we'll ensure that you and your business stay protected.
Contact us or call us today. To start on a policy, request a quote.
Additional Business Insurance Information:
At Buttes Insurance Agency we're proud to provide business insurance in Live Oak, Yuba City, Wheatland, Penn Valley, Oroville, and Biggs, CA. We also serve other areas in the state, and we serve Oregon, Nevada, and Montana.
---